Dentures in Plymouth
Do you want dentures that look natural?
Our dentures are made from state-of-the-art materials and are comfortable, secure, and gender-specific.
Working closely with the shape of your mouth and gums, we'll make it appear that your natural-looking dentures have grown into place.
Losing your teeth can negatively affect your confidence and quality of life. Your teeth provide support for your cheeks, and when tooth loss occurs, it can result in a lack of facial support and make you look older.

Thanks to advances in dental technology and materials, dentures can look and feel like natural teeth. They can even be made to match the colour of your natural smile.

Partial and complete dentures are now designed to fit comfortably with stability, ensuring you can feel confident when talking, laughing and eating.

At Mannamead Cosmetic Dental Centre, we will give you total control over your appearance and help you reach an informed decision about your new dentures.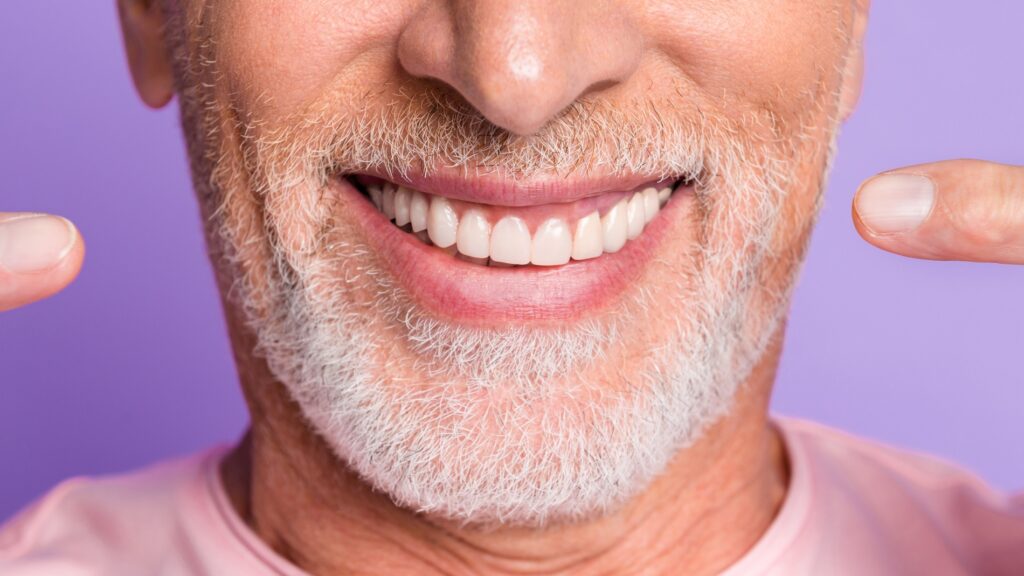 What types of Dentures are available?
Dentures are usually made of acrylic resin, but many materials are now available thanks to advances in cosmetic dentistry. If you're missing all of your teeth, you'll need a complete set of upper and lower dentures.
In some cases, removing any remaining teeth is more straightforward, so that you can wear a complete set of dentures. If only a few teeth need replacing, we may be able to fit a partial denture or overdenture. These can prevent your healthy teeth from moving into the gaps left by the missing teeth.
How are Dentures held in place?
Would you like to be confident when you eat without worrying about your dentures coming loose or falling out in public? Dental Implants can help.
More and more of our patients choose to have denture implants placed to secure their dentures and give them optimum stability.
How long do Dentures last?
You should always clean your dentures frequently. How long they last will depend on how much you use them, as they will suffer from natural wear and tear over time.
How much do Dentures in Plymouth cost?
Dentures here at Mannamead Cosmetic Dental Centre start from £485.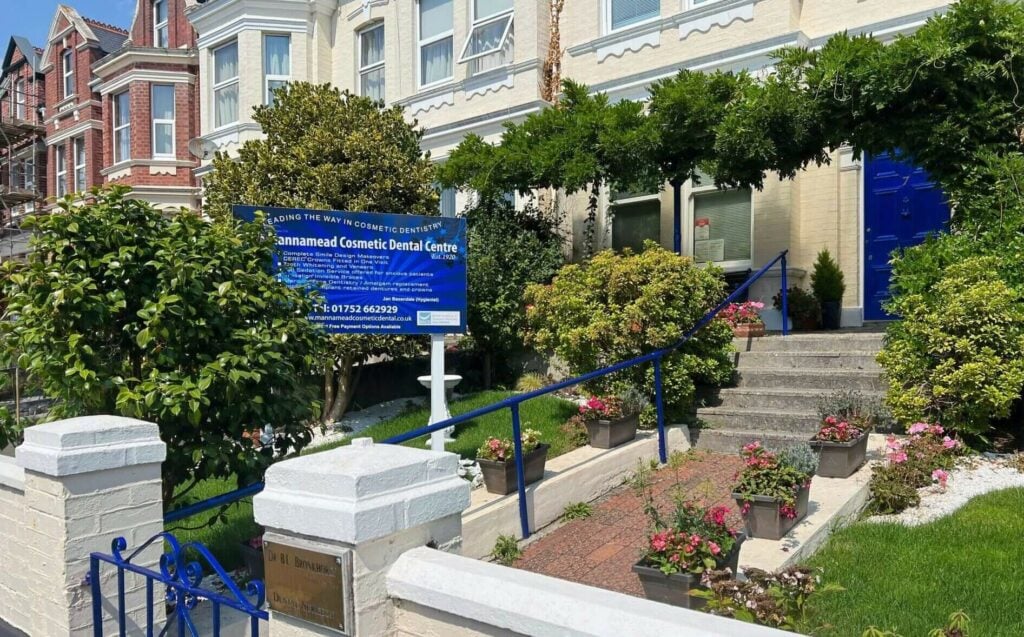 Are you ready for your new smile?
To find out more about Dentures or to book an appointment at our dental clinic in Plymouth, call us on 01752 662929, email us at or:
Mannamead Cosmetic Dental Centre
Where to find us
We're located near the city centre, convenient for public transport, or use street parking and car parks nearby.
From Plymouth city centre, up North Hill (B3250) and across Mutley Plain onto Lockyer Road. We're roughly 100 metres from The Hyde Park public house.
Address: 7 Lockyer Road, Plymouth, PL3 4RL