Sedation Dentistry in Plymouth
We offer full Dental Sedation and Anaesthetics services for anxious dental patients.
If you feel that you need additional help with your dental treatment, we can offer you "Laughing Gas" (a mixture of Oxygen and Nitrous Oxide) to help you relax or Intravenous Sedation (IV) for extra comfort.
At Mannamead Cosmetic Dental Centre, we offer exceptional care to ensure your experience with us goes well. We will take the time to understand your fears and discover what will help you.

We are happy to discuss anything over the phone or face-to-face to put you at ease and will go at your own pace. You are always in control, and we can stop at any point.

Our Dentists, Dr Lenore Bronkhorst and Dr Konrad Skorko have extensive experience and a special interest in sedation for nervous patients.
IV sedation enables you to relax and remain conscious during treatment, meaning you can understand and respond to the dentist, which may be essential during specific procedures.

If you're undergoing sedation, you must have somebody accompany you to escort you home. Having an adult remain with you for 24 hours after the sedation is also advisable. It is essential to rest for the remainder of the day and avoid alcohol, and if you experience any unusual symptoms, contact your dentist immediately.

This procedure can also produce a mild amount of amnesia, thus allowing you to forget about your dental visit. Oral sedatives are also available via your GP.
How much does Dental Sedation cost?
"Laughing Gas" and IV Sedation start from £270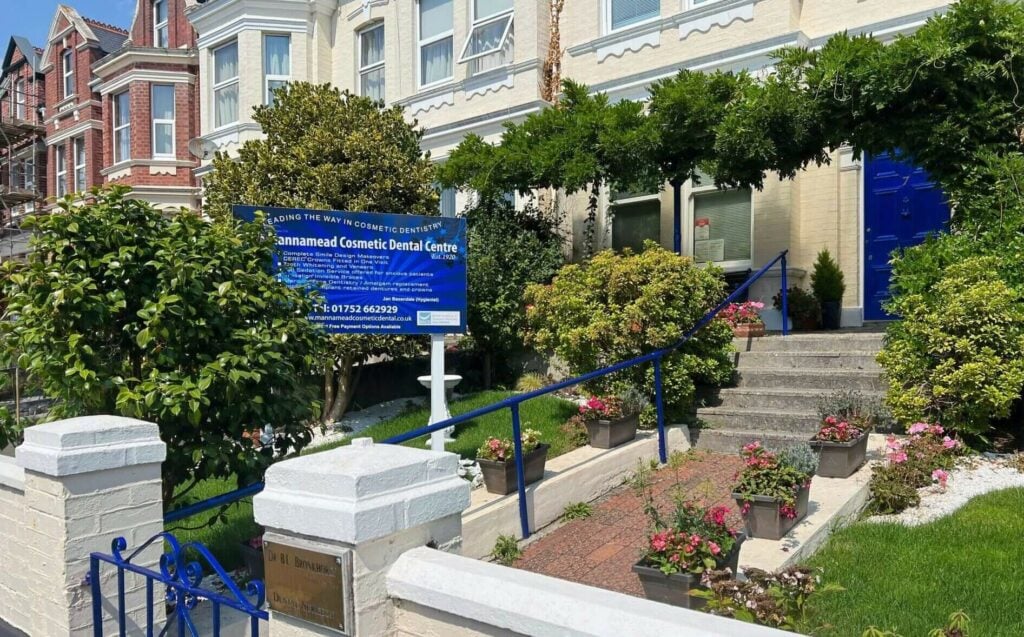 Are you ready for your new smile?
To find out more about Dental Sedation or to book an appointment at our dental clinic in Plymouth, call us on 01752 662929, email us at or:
Mannamead Cosmetic Dental Centre
Where to find us
We're located near the city centre, convenient for public transport, or use street parking and car parks nearby.
From Plymouth city centre, up North Hill (B3250) and across Mutley Plain onto Lockyer Road. We're roughly 100 metres from The Hyde Park public house.
Address: 7 Lockyer Road, Plymouth, PL3 4RL