Gum Contouring in Plymouth
Gum contouring, also known as gum reshaping, is a cosmetic dental treatment used to improve the overall look of your teeth and is primarily used in cases where the individual has what is commonly known as a "gummy smile".

At Mannamead Cosmetic Dental Centre in Plymouth, we offer gum contouring procedures to help smooth an uneven gum line and give you a smile from which you can be proud.

Some people's gums around their teeth can often appear uneven and excessive. Even with straight, healthy and symmetrical teeth, the beauty of their smile may be diminished if the gum line is uneven or falls too far below the lip line.

If you're unhappy with your smile because your gums sit too low or too high on your teeth, you may be a candidate for gum contouring surgery.
Health Benefits of Gum Contouring
Gum recession can make teeth appear longer than they are and lead to serious dental problems like decay and tooth loss. It may also be a sign of periodontal disease, which is the deterioration of gums and bone around teeth.
Laser gum contouring (gingivectomy) is a minimally invasive way to reduce the amount of gum covering teeth.
Is Gum Contouring painful?
Not at all. Laser gum contouring is a painless experience. The area where the laser gum contouring is carried out will be made numb before beginning the treatment so you won't feel any pain.
Post-treatment recovery is quick in the vast majority of cases. There will be no bleeding, and your gum will heal within a few days by taking some easy measures.
How much does Gum Contouring in Plymouth cost?
Gum Reshaping at Mannamead Cosmetic Dental Centre starts from £300 per tooth.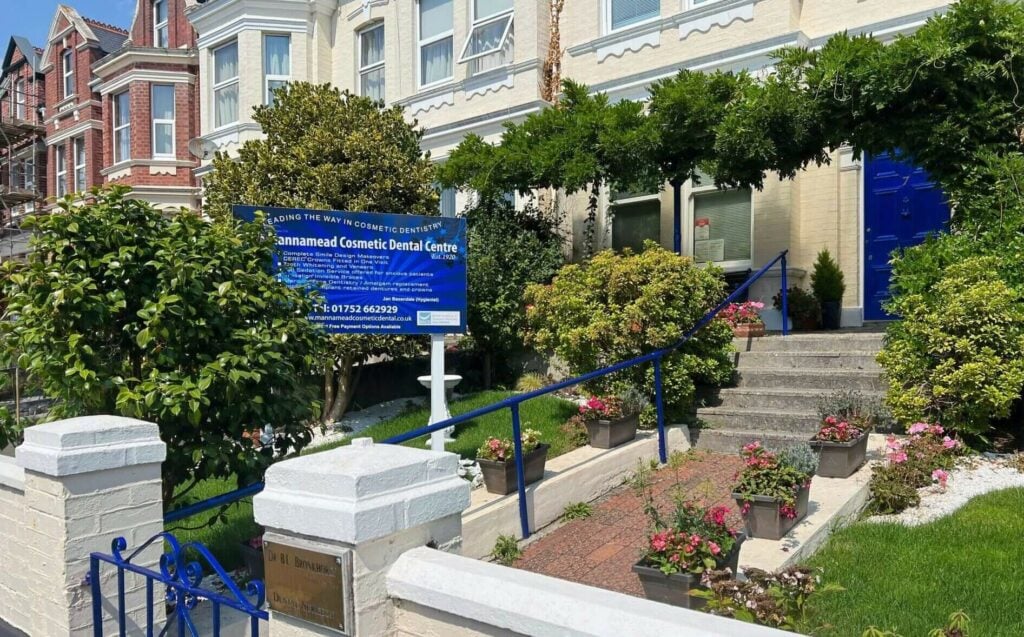 Are you ready for your new smile?
To find out more about Gum Contouring or to book an appointment at our dental clinic in Plymouth, call us on 01752 662929, email us at or:
Mannamead Cosmetic Dental Centre
Where to find us
We're located near the city centre, convenient for public transport, or use street parking and car parks nearby.
From Plymouth city centre, up North Hill (B3250) and across Mutley Plain onto Lockyer Road. We're roughly 100 metres from The Hyde Park public house.
Address: 7 Lockyer Road, Plymouth, PL3 4RL