Dental Veneers in Plymouth
Dental Veneers can improve your teeth's shape and colour, and their strength rivals that of your natural teeth.
Our state-of-the-art equipment allows us to design, manufacture, and fit your new ceramic porcelain dental veneers in just a single appointment.
Benefits of single-visit Veneers
A great smile can completely transform how you look and how other people look at you
Veneers function like real teeth, so you can bite and chew as usual, and last between 10-15 years, if not longer
At our private Dental Practice in Plymouth, there's no need for false-looking temporary veneers or multiple appointments. And with modern dental anaesthetics, you don't have to worry about waiting hours to be able to speak and eat properly afterwards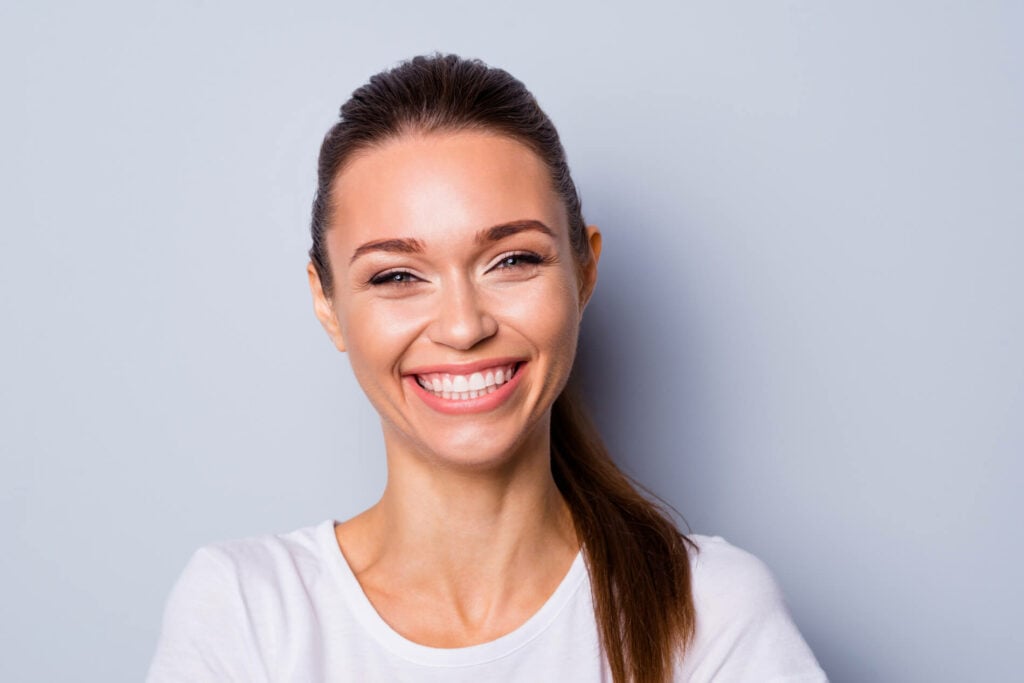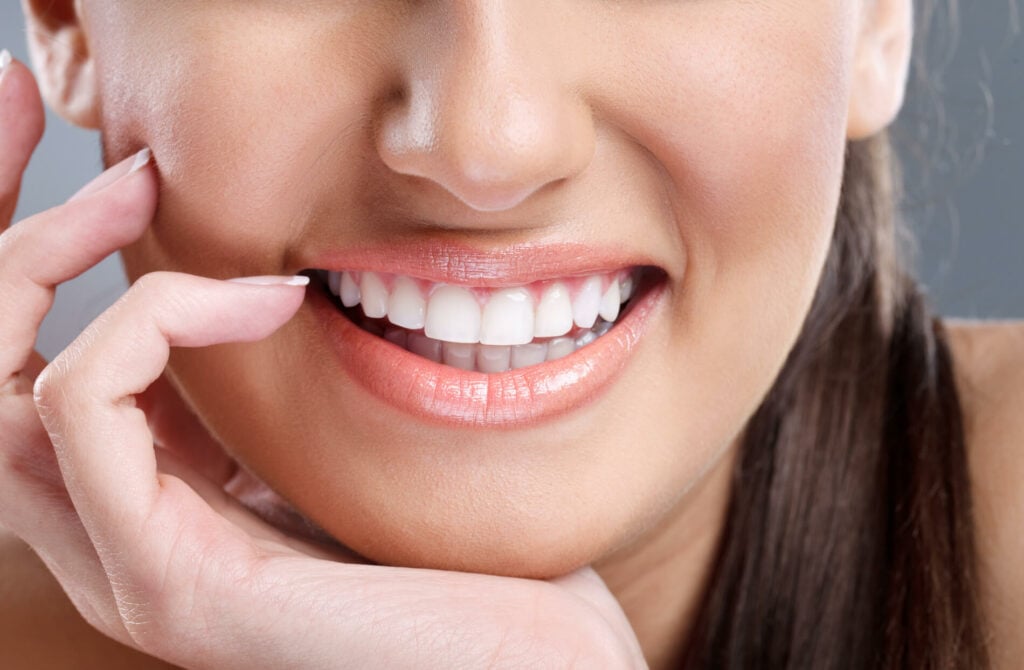 What are dental veneers?
A veneer is a new front surface for a tooth; veneers are extremely thin 'shells' custom-made to match your other teeth and fit snugly to the one that needs improvement.

Veneers can be used to align crowded or crooked teeth, close gaps, or lighten the tooth colour.

They can be made from porcelain or composite resins and are bonded to the front of the teeth; this changes the colour, size, shape or length depending on the cosmetic requirements.
Are veneers permanent?
Composite bonded veneers aren't permanent and can be removed without any problems. With ceramic veneers, your natural teeth need to be "shaved" to enable the veneers to be placed, and as such, if they're removed, they need to be replaced with new veneers.
Do dental veneers damage your teeth?
To attach the porcelain veneers, a thin layer of enamel has to be removed from your teeth, meaning you will always need veneers from that point on. Composite veneers can be added and removed without damaging your teeth.
Should I get veneers or crowns?
Veneers are primarily used for cosmetic purposes. Crowns are primarily used when your teeth have been damaged.
Should I get composite or porcelain veneers?
Porcelain veneers are better at resisting staining than composite bonded veneers and are more like natural tooth enamel in the way they reflect light when you smile.
Can I get dental veneers for crooked teeth?
Yes, veneers can be used as "instant orthodontics" to adjust the appearance of crooked teeth.
Can I get veneers for gapped teeth?
Veneers are a great way to close up small gaps in your teeth. They can't close large gaps, in which case braces would be better used.
How long do dental veneers last?
If properly looked after, your new dental veneers will last at least 10-15 years, if not longer.
CEREC (ceramic reconstruction) is a revolutionary system that enables us to design, fabricate, and fit your new ceramic porcelain Crowns or Veneers in a single visit.

This new technology has revolutionised ceramic restorations for patients so that there is no longer a wait before receiving the finished product.

Veneers and Crowns created with CEREC are metal-free and coloured to restore your tooth's natural look, strength, and function.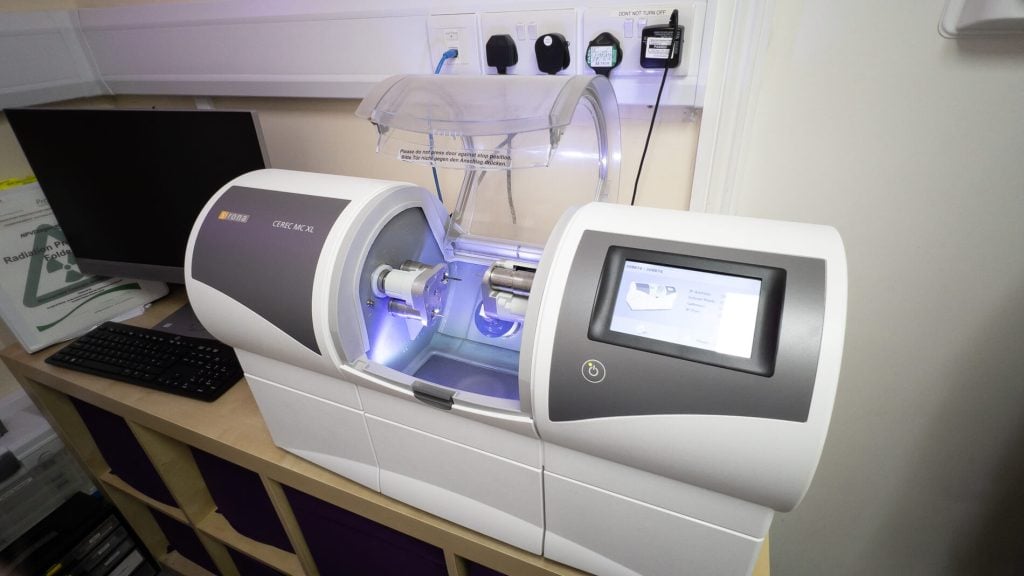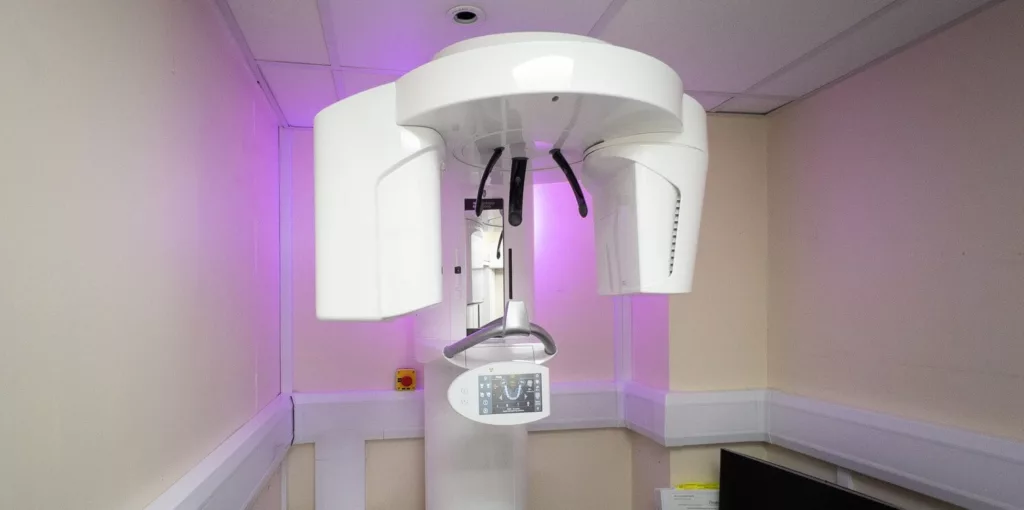 CEREC is the world's only system for fabricating ceramic restorations in just one visit.

The state-of-the-art equipment enables us to take high-resolution 3D digital images of your teeth and design your new Veneer or Crown to fit your existing teeth perfectly.

Your Veneer or Crown is then created from porcelain ceramic and fitted during the same appointment.
Any of your teeth can be restored using CEREC, with very little preparation required, and the restorations are solid and durable due to the unique way they are milled from a single piece of ceramic.

Your new Crowns and Veneers will perfectly match your other teeth and blend in as always being there.

The process is comfortable and quick, making it useful for nervous patients.
CEREC single-visit dental veneers at Mannamead Cosmetic Dental Centre start from £665.

Included in the fees are:
Would you rather spread the cost of your treatment with our dental payment plans?
Mannamead Cosmetic Dental Centre are pleased to work with Chrysalis Finance, which provides dental financing facilities to help you spread the cost of your Dental Veneers, including 0% interest-free finance for 12 months.

Affordable payment financing plans are also available starting from less than £20 per month. You can access a calculator below showing various monthly payment options available.

Contact us for further information or help completing an application form if needed.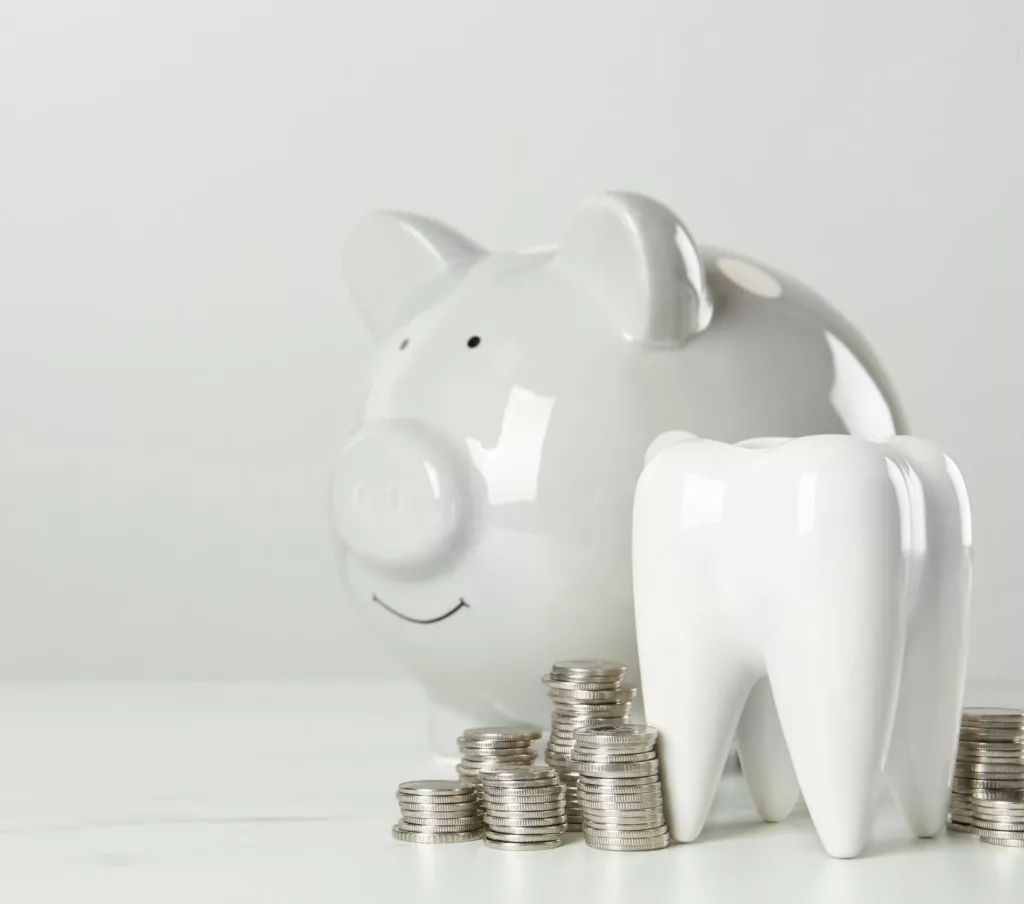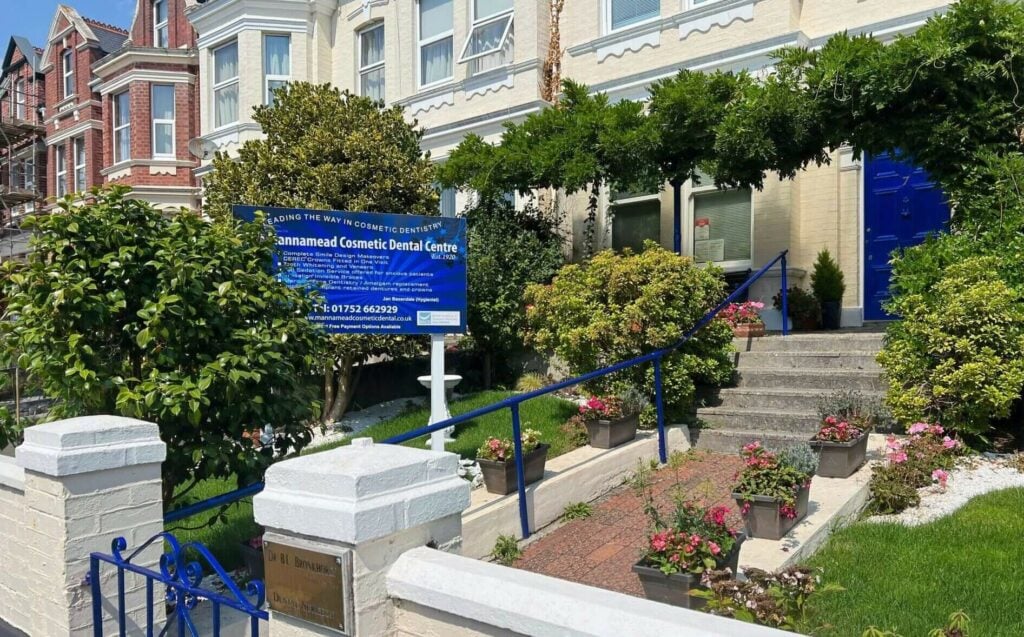 Are you ready for your new smile?
To find out more about Dental Veneers or to book an appointment at our dental clinic in Plymouth, call us on 01752 662929, email us at or:
Mannamead Cosmetic Dental Centre
Where to find us
We're located near the city centre, convenient for public transport, or use street parking and car parks nearby.
From Plymouth city centre, up North Hill (B3250) and across Mutley Plain onto Lockyer Road. We're roughly 100 metres from The Hyde Park public house.
Address: 7 Lockyer Road, Plymouth, PL3 4RL