Safe Amalgam Removal in Plymouth
Amalgam (black, metal, silver) fillings contain up to 50% mercury.
Using metal-free alternatives, we can safely and easily remove these fillings and reconstruct your teeth with white fillings.
At Mannamead Cosmetic Dental Centre, we take your health, care and concerns seriously and have designed a safe amalgam removal programme that minimises your exposure to mercury while removing old amalgam fillings.

Modern composite materials are a far better aesthetic alternative if you have concerns over your health and amalgam fillings.
We can safely remove several amalgam fillings in one visit. Some of the protocols we employ are:
Rubber Dam – this is a rubber sheet that isolates the teeth to be operated on to prevent amalgam from being swallowed or inhaled.
Oxygen – a 'nose piece' is worn, allowing you to breathe pure air during the procedure and protecting you from any potential inhalation of mercury vapour.
Vapour Extraction – our surgeries have specially designed air filtration systems that extract mercury vapour from the air in the room during the replacement procedure.
Pre- and post-procedure remedies are prescribed that help eliminate mercury from your body.
How much does it cost for Safe Amalgam removal in Plymouth?
Amalgam removal at Mannamead Cosmetic Dental Centre starts from £50 per quadrant. (Your mouth is divided into 4 "quadrants").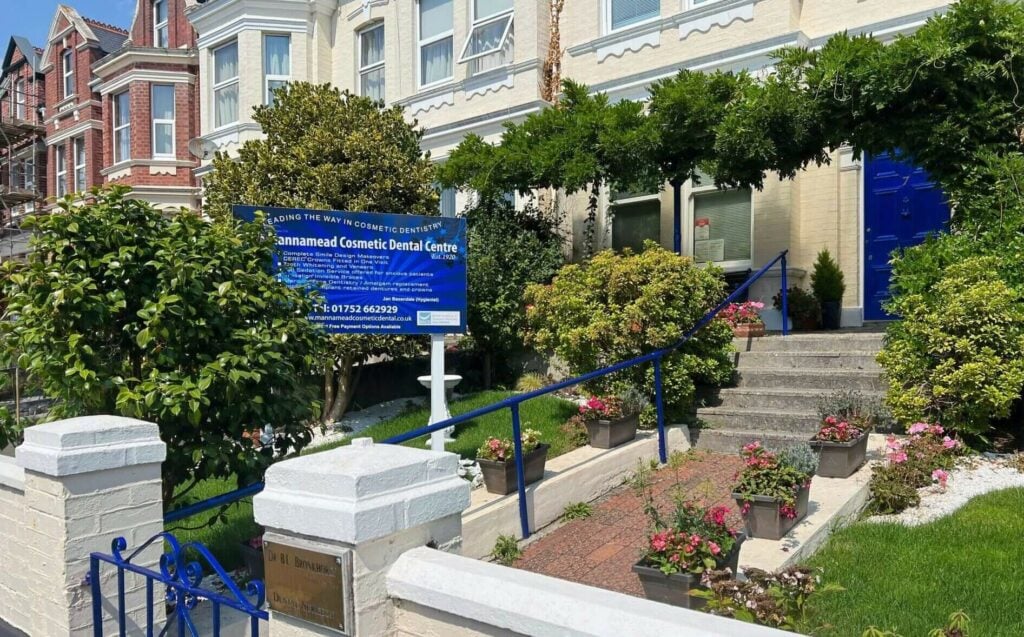 Are you ready for your new smile?
To find out more about Safe Amalgam Removal or to book an appointment at our dental clinic in Plymouth, call us on 01752 662929, email us at or:
Mannamead Cosmetic Dental Centre
Where to find us
We're located near the city centre, convenient for public transport, or use street parking and car parks nearby.
From Plymouth city centre, up North Hill (B3250) and across Mutley Plain onto Lockyer Road. We're roughly 100 metres from The Hyde Park public house.
Address: 7 Lockyer Road, Plymouth, PL3 4RL