Dental Crowns in Plymouth
Would you like your new Dental Crowns created and fitted in just one visit, saving you time and money?
Our state-of-the-art equipment allows us to design, manufacture, and fit your new porcelain ceramic crowns in just a single appointment. No need for temporary crowns.
Benefits of single-visit Crowns
A great smile can completely transform how you look and how other people look at you
Crowns function like real teeth, so you can bite and chew as usual, and last between 10-15 years, if not longer
At our private Dentist Practice in Plymouth, there's no need for false-looking temporary crowns or multiple appointments. And with modern dental anaesthetics, you don't have to worry about waiting hours to be able to speak and eat properly afterwards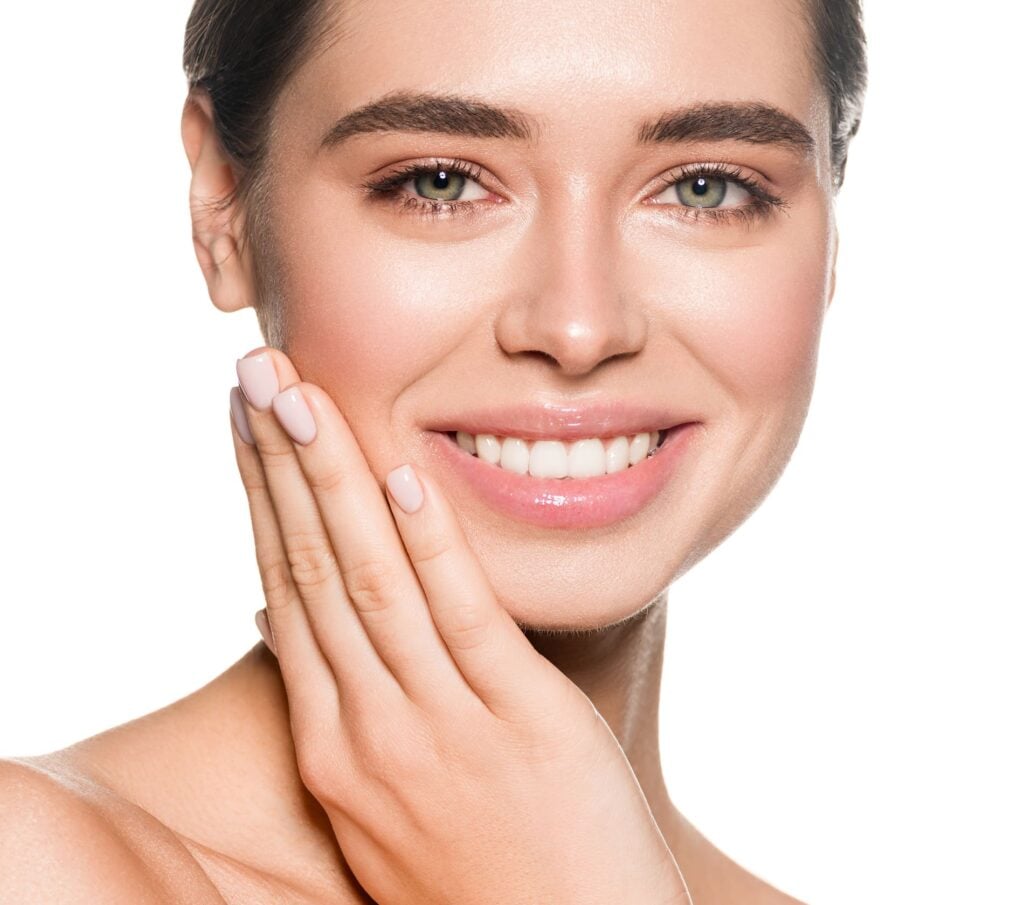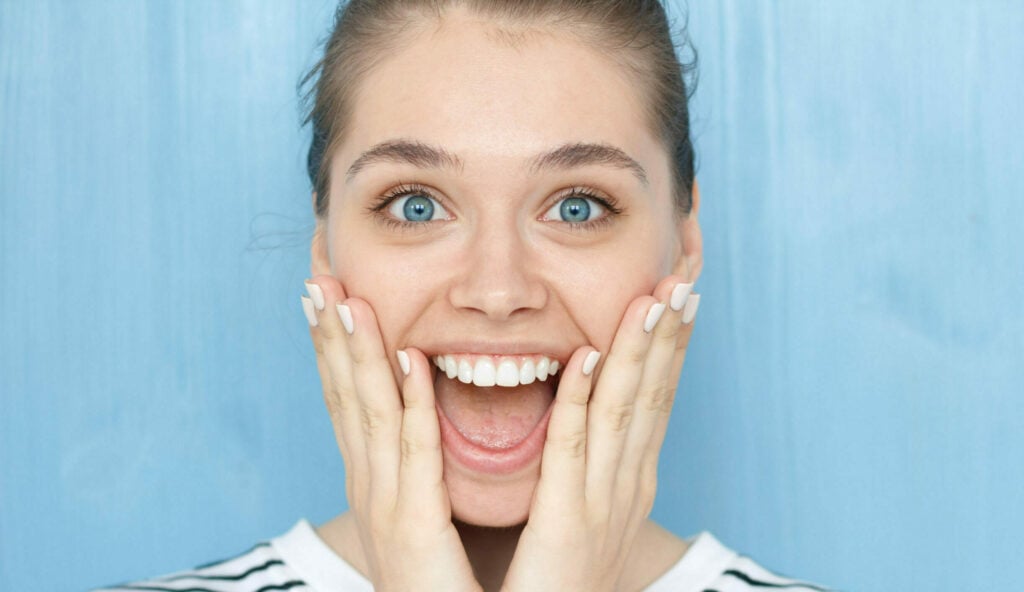 What is a dental crown?
Crowns are a type of dental restoration that covers a part of or the entire tooth. Crowns can transform cracked or weakened teeth back to strength and function, improving their appearance and position and giving them a natural shape, helping to hold the tooth together to prevent further fractures.
Why might I need a dental crown?
If your tooth has undergone significant decay and there isn't enough tooth structure to support a filling or maintain functionality.


Crowns are often necessary to strengthen teeth after a Root Canal, as these teeth are brittle and could fracture.


If a large portion of your tooth has broken, Crowns are useful when traditional Composite Bonding techniques can't be used.


A Crown offers your tooth additional protection instead of a large composite filling if you have a large cavity.


If you've had a Dental Implant to replace a missing tooth, a Crown will be fitted to the abutment of the titanium implant.


For cosmetic reasons, to improve the aesthetics of your smile, you may opt for all porcelain cosmetic Crowns.


What are the alternatives to dental crowns?
Part-Crowns, known as Inlays and Onlays, can be used in place of full Crowns along with Composite Fillings or Veneers (front teeth only).

Our Cosmetic Dentist, Dr Lenore Bronkhorst, has over 35 years of experience and will advise you on the best course of action to work within your budget.
Is getting a crown painful?
Local anaesthetic is used to carry out the procedure so that there is no pain during the procedure. If you prefer, Sedation is also available.
How much natural tooth needs to be available for a crown to be fitted?
In most cases, only a minimum of about 1/4 of your natural tooth needs to be present. Crowns are designed to restore heavily damaged teeth.

If there isn't enough natural tooth to work with, inserting a metal post into the tooth root may be necessary before placing a Crown, giving support to help the Crown stay in place.
Do I have to have a Root Canal before having a crown?
A Root Canal is not always necessary when placing a Dental Crown. However, it is a common procedure, which is why there's a misconception about needing one.
Is it better to get a crown or extract the tooth?
It's always better to save your natural tooth if possible. Natural teeth are stronger, and where there's a gap in the jawbone, the surrounding bone will collapse, often making you appear older than you are.
How long do dental crowns last?
Well-cared-for Crowns will last for 10-20 years. Crowns themselves don't decay, but where they're joined to the tooth can. Crowns need to be cared for and cleaned just like your natural teeth.
CEREC (ceramic reconstruction) is a revolutionary system that enables us to design, fabricate, and fit your new ceramic porcelain Veneers or Crowns in a single visit.

This new technology has revolutionised ceramic restorations for patients so that there is no longer a wait before receiving the finished product.

Crowns and Veneers created with CEREC are metal-free and coloured to restore your tooth's natural look, strength, and function.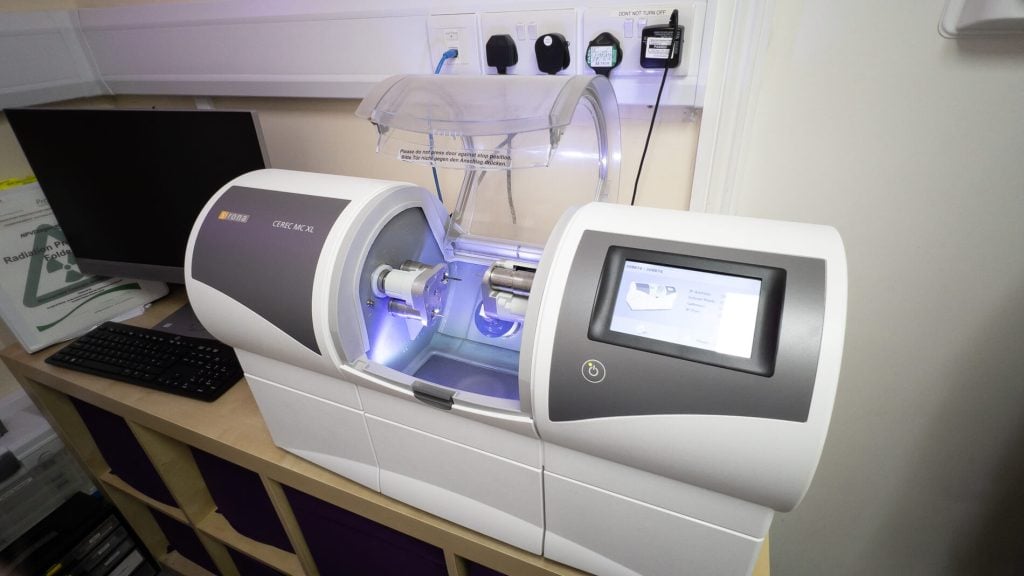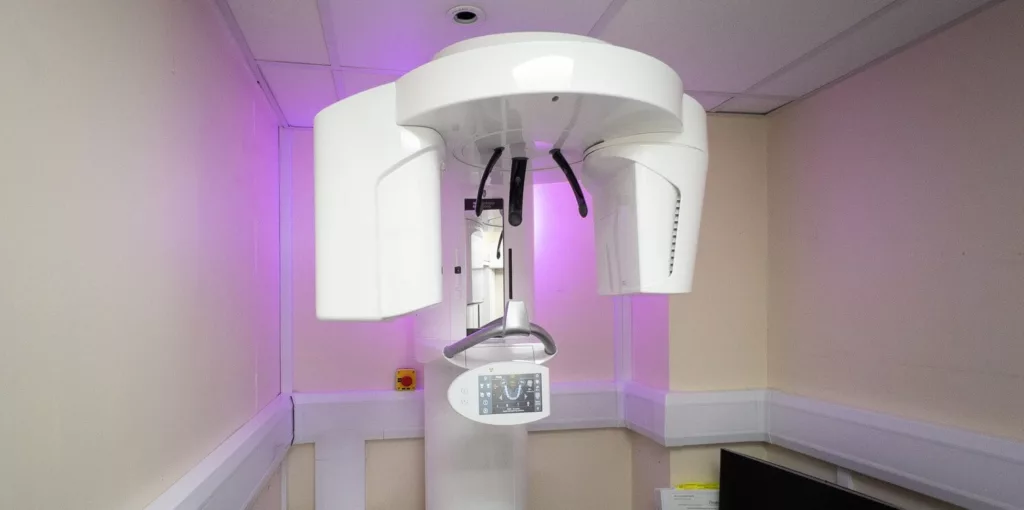 CEREC is the world's only system for fabricating ceramic restorations in just one visit.

The state-of-the-art equipment enables us to take high-resolution 3D digital images of your teeth and design your new Crown or Veneer to fit your existing teeth perfectly.

Your Crown or Veneer is then created from porcelain ceramic and fitted during the same appointment.
Any of your teeth can be restored using CEREC, with very little preparation required, and the restorations are solid and durable due to the unique way they are milled from a single piece of ceramic.

Your new Crowns and Veneers will perfectly match your other teeth and blend in as always being there.

The process is comfortable and quick, making it useful for nervous patients.
CEREC single-visit dental crowns at Mannamead Cosmetic Dental Centre start from £665.

Included in the fees are:
Would you rather spread the cost of your treatment with our dental payment plans?
Mannamead Cosmetic Dental Centre are pleased to work with Chrysalis Finance, which provides dental financing facilities to help you spread the cost of your Dental Crowns, including 0% interest-free finance for 12 months.

Affordable payment financing plans are also available starting from less than £20 per month. You can access a calculator below showing various monthly payment options available.

Contact us for further information or help completing an application form if needed.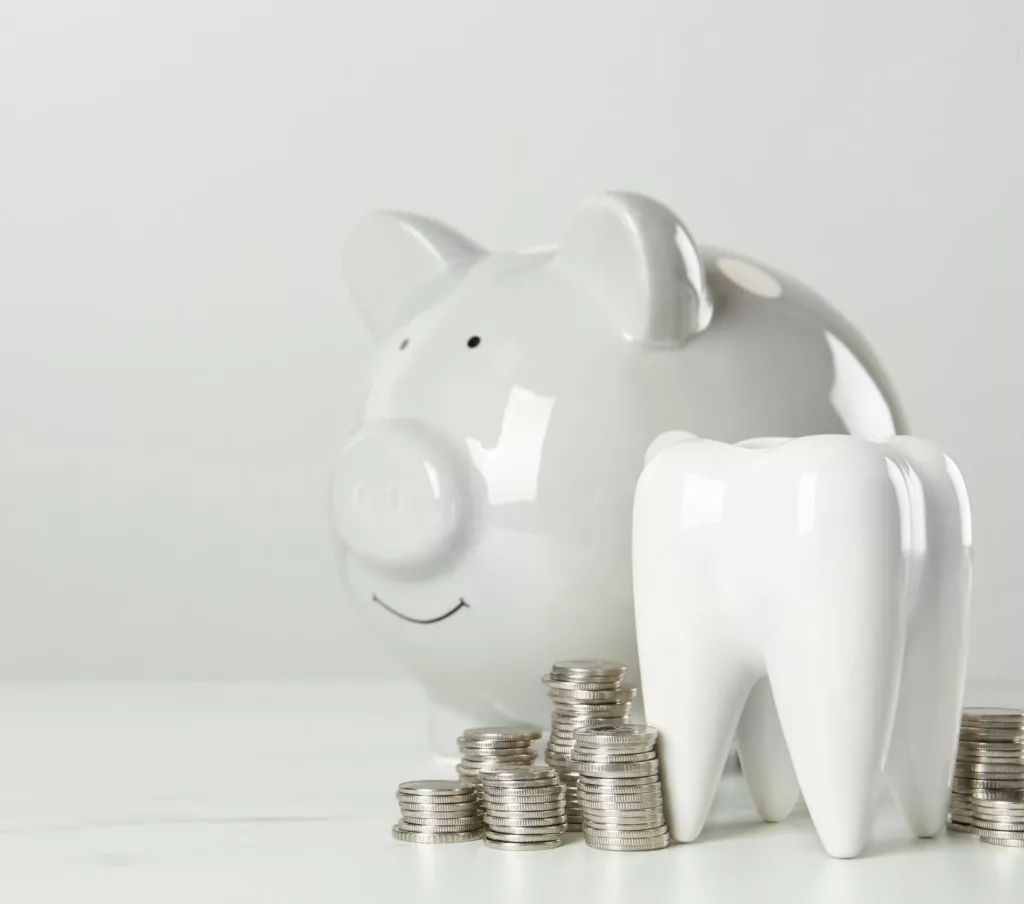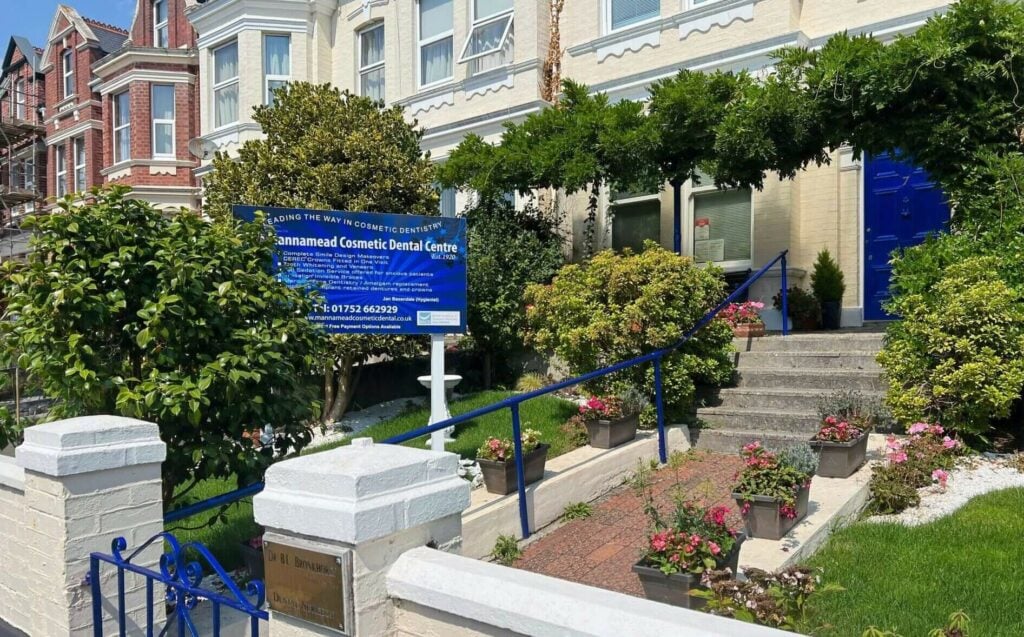 Are you ready for your new smile?
To find out more about Dental Crowns or to book an appointment at our dental clinic in Plymouth, call us on 01752 662929, email us at or:
Mannamead Cosmetic Dental Centre
Where to find us
We're located near the city centre, convenient for public transport, or use street parking and car parks nearby.
From Plymouth city centre, up North Hill (B3250) and across Mutley Plain onto Lockyer Road. We're roughly 100 metres from The Hyde Park public house.
Address: 7 Lockyer Road, Plymouth, PL3 4RL