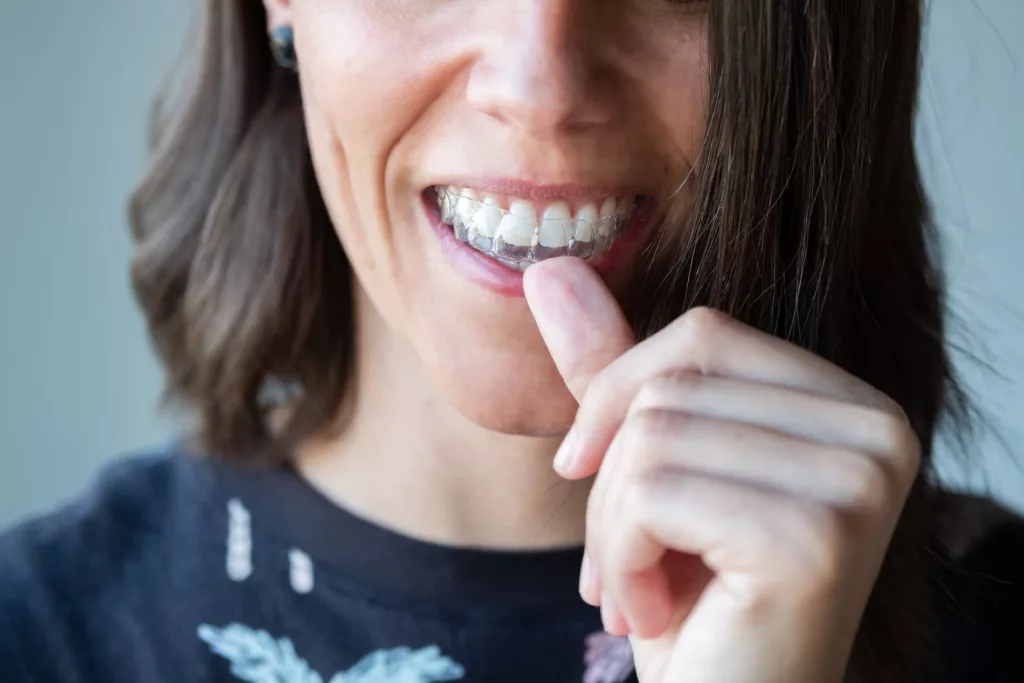 Invisalign in Plymouth
Invisalign® invisible braces transform your smile without disrupting your professional or personal life, regardless of your age or dental situation.
Clear, comfortable and removable.
Invisalign at Mannamead Cosmetic Dental Centre is a virtually invisible orthodontic treatment plan that uses a series of discreet, comfortable and removable clear dental braces.

Unlike traditional fixed braces, no metal brackets or wires that could break or irritate your mouth are used, which means less time spent visiting us for adjustments.

The removable mouth trays (aligners) are custom-made, specifically for your teeth, and are laser-trimmed to fit your exact gum line for comfort and appearance.
Mannamead Cosmetic Dental Centre is an official Invisalign® provider
Invisalign is the world's most advanced transparent aligner system, backed by over two decades of innovation.
With Invisalign state-of-the-art dental braces, straightening your teeth and achieving the smile you always dreamed of doesn't have to be a big deal.
A great smile can completely transform how you look and feel, and how others look at you. In addition, a straighter smile is often a healthier smile as there are fewer nooks and crannies for bacteria to hide and plaque to build up.
With over 35 years of experience and a special interest in cosmetic dentistry, Dr Lenore Bronkhorst will assess your teeth and discuss your desired smile.

A custom treatment plan will be created using a fast and precise digital scan of your teeth. The computer generates 3-D images of your mouth, illustrating what your teeth will look like after each two-week treatment module and when fully finished.

Based on your treatment plan, each aligner will apply the right amount of force to the right place at the right time, using painless but steady pressure over several months to move your teeth into their correct position.

Dr Bronkhorst will be with you every step of the way to monitor your progress and ensure all your aligners fit correctly. As you replace each aligner every two weeks, your teeth will gradually straighten and align into a smile you will be proud of.
Invisalign can be used for simple fixes to the most complex cases, including overcrowded teeth, closing gaps, curing cross bites, over- and under-bites, and crooked teeth.
Is Invisalign treatment painful?
Invisalign braces move your teeth by using gentle and constant force.
You should expect they may feel strange and tight for the first few days.
Some people feel minor discomfort for the first few days of wearing a new set of aligners.
Can I take my aligners off whenever I need to?
You can remove your aligners for eating and drinking and to smile for photographs.
You can also take them off when playing sports or for special occasions like a job interview or wedding.
Remember to wear them 20 to 22 hours daily for the best results.
Will I be able to talk properly while wearing aligners?
You may have a slight lisp in the first couple of days as you get used to having your aligners in your mouth, but this should disappear quickly.
How long will treatment take?
Usually, treatment time is around 12 to 18 months, although you can start seeing results in a matter of weeks.
How often will I need to see the dentist?
You'll need to come in and see us every 4-6 weeks to ensure your treatment schedule is progressing as planned.
What if I lose or break an aligner? What should I do?
If you lose or break an aligner, let us know immediately. We can work with you to ensure you stay on track with your treatment plan, which may involve wearing a previous set of aligners, starting your next set earlier, or ordering replacements.
Will Invisalign work if I only wear my aligners while I'm asleep?
You must wear them for 20 to 22 hours daily to achieve the desired results.
Will I need to wear a retainer after treatment to prevent my teeth from moving again?
It's recommended that anyone who has completed orthodontic treatment, whether with braces or Invisalign treatment, use a retainer to prevent teeth from moving back toward their original position.
Investing in Invisalign is an investment in yourself and our expertise, guidance and care.

The cost of Invisalign treatment at Mannamead Cosmetic Dental Centre is determined based on multiple factors, including how severely your teeth are misaligned and the length of your treatment, and starts from £3499.
Included in the fees are:
Would you rather spread the cost of your treatment with our dental payment plans?
Mannamead Cosmetic Dental Centre are pleased to work with Chrysalis Finance, which provides dental financing facilities to help you spread the cost of your Invisalign treatment plan, including 0% interest-free finance for 12 months.

Affordable payment financing plans are also available starting from less than £20 per week. You can access a calculator below showing various monthly payment options available.

Contact us for further information or help completing an application form if needed.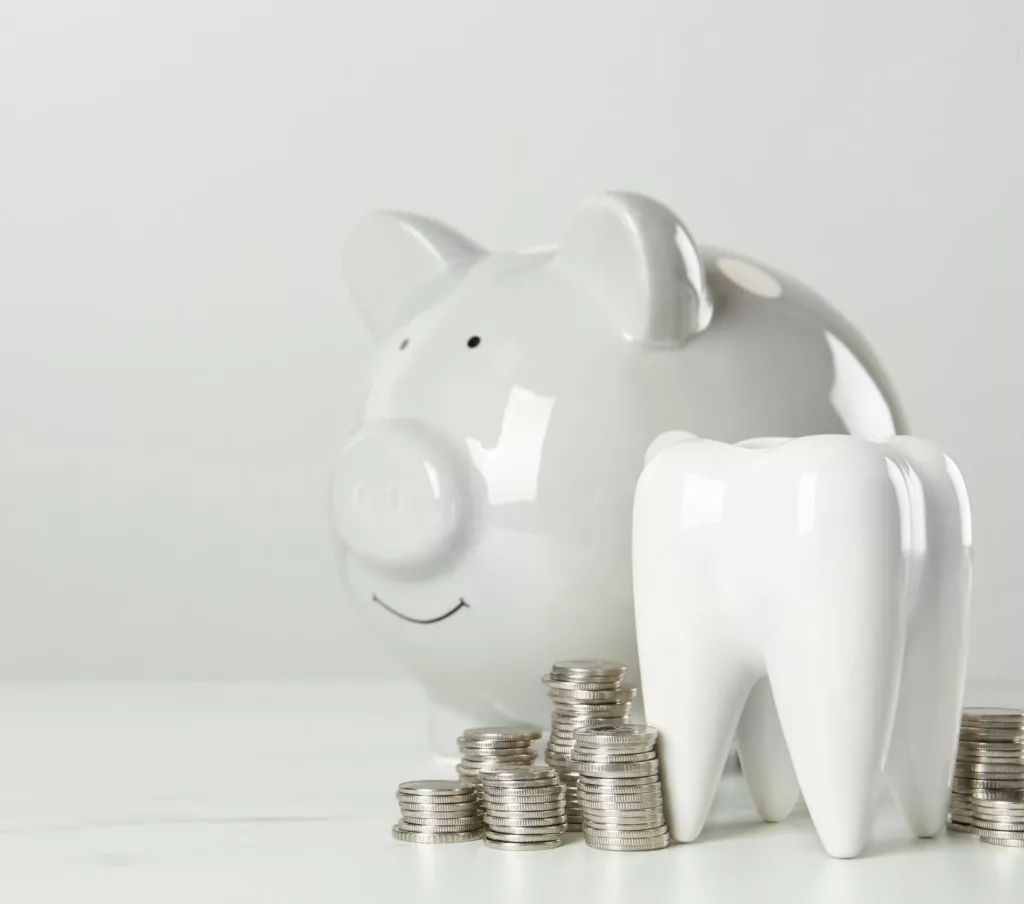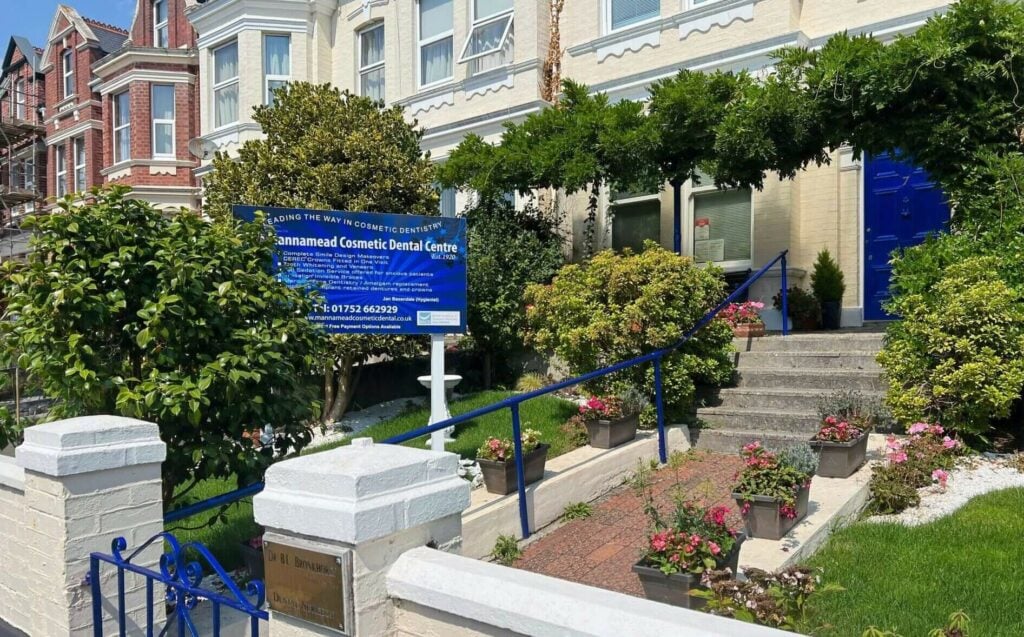 Are you ready for your new smile?
To find out more about Invisalign or to book an appointment at our dental clinic in Plymouth, call us on 01752 662929, email us at or:
Mannamead Cosmetic Dental Centre
Where to find us
We're located near the city centre, convenient for public transport, or use street parking and car parks nearby.
From Plymouth city centre, up North Hill (B3250) and across Mutley Plain onto Lockyer Road. We're roughly 100 metres from The Hyde Park public house.
Address: 7 Lockyer Road, Plymouth, PL3 4RL